Happy Thursday deerlings!
Today's post is a bit of a confession but also a challenge to myself and you all if you'd like to join me!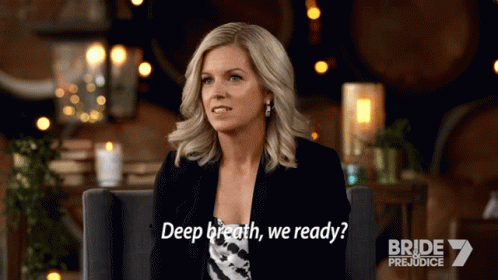 I have A LOT of unfinished series sitting on my TBR.
Like a lot, a lot. It's embarrassing.
Why you might ask? 2 reasons: 1) I don't want the series to end. Like ever. I love the world and the energy and the writing so I never want to leave them. 2) Either due to procrastination or publishing, it's been so long since I read the previous book that I keep thinking I have to do a series re-read in order to fully grasp what happened in the next books.
But I need to get better at finishing tasks, including reading series. So grab your cup of cozy and let's hop to it
*Please note: This post contains affiliate links that I may make a small commission off of at no extra cost to you.
1. The Renegades Trilogy by Marissa Meyer
Let's start with an easy one shall we? I have one book left in this series. I love Marissa Meyer's writing so I really hate leaving the worlds she creates. This one in particular is Marvel meets X-MEN Academy. It's action packed, with a little romance, plus lots of vigilante and villain shenanigans.
✅ Renegades
✅ Archenemies
🔘 Supernova 
2. The Lunar Chronicles by Marissa Meyer
This is it. This is the year I'm finally finishing The Lunar Chronicles. Ya'll know I love this series but I have NEVER finished it. I procrastinated reading Winter, which means I can't finish Stars Above or read the Wires and Nerve Graphic Novels. And I own all of them so they're all just sitting there, staring at me for the last number of years just waiting for me to pick them up. So this one is like top priority.
✅ Fairest
✅ Cinder
✅ Scarlet
✅ Cress
🔘 Winter
🔘 Stars Above
🔘 Wires & Nerve
🔘 Wires & Nerve Vol. 2: Gone Rogue
3. The Poppy War Trilogy by R.F. Kuang
Another series where I just have the last book. I know this book is going to destroy me, I'm not dumb. I mean have you read the first two books? But everything about this series is incredible and I need to jump on it!
✅ The Poppy War
✅ The Dragon Republic
🔘 The Burning God
4. The We Hunt the Flame Duology by Hafsah Faizal
I love Hafsah Faizal! Her writing is so beautiful and We Hunt the Flame was such a joy to read (that ending UGH!) so naturally I've put off reading the second book for as long as possible. But I really want to get to it so let's check it off the list!
✅ We Hunt the Flame
🔘 We Free the Stars
5. The Prosper Redding Duology by Alexandra Bracken
The Dreadful Tale of Prosper Redding is one of my FAVORITE middle grade novels and a few years ago, the second book in the duology came out and I never picked it up. I hadn't picked it up for a couple reasons – 1) I swore off anything that talked about demons for a while. I really wanted to stop and evaluate what I was inviting into my mind and my soul when it came to fantasies, horror novels, and the like. 2) The first book had a high gross out factor for me. It was hilarious but it was also so gross at times and gave me the heebie jeebies. But Halloween is around the corner and this book is going to be the perfect seasonal read!
✅ The Dreadful Tale of Prosper Redding 
🔘 The Last Life of Prince Alastor 
6. The Cursebreakers Trilogy by Brigid Kemmerer
Another series that I have been enjoying as it came out for quite a while. This is an incredible Beauty & the Beast retelling that takes on some pretty unexpected twists and turns throughout. The final book came out earlier this year and I still haven't picked it up!
✅ A Curse So Dark and Lonely
✅ A Heart So Fierce and Broken
🔘 A Vow So Bold and Deadly
What series are currently sitting unfinished on your TBR spreadsheet? Let me know down in the comments! On that note, let's connect on Goodreads or Instagram and keep each other accountable!