Genre(s): Teen Thriller + Healing fake memoir
Publisher: Wednesday Books
Release Date: 1/7/2020
Obtained: I received this book via the publisher through Netgalley in exchange for an honest review.
Purchase Links*: Tattered Cover | Book Depository | Barnes & Noble| Amazon
Representation: PTSD
Content Warnings: Kidnapping, self-harm, PTSD
Rating: ☕☕☕☕
Then, "Jane" was just your typical 17-year-old in a typical New England suburb getting ready to start her senior year. She had a part-time job she enjoyed, an awesome best friend, overbearing but loving parents, and a crush on a boy who was taking her to see her favorite band. She never would've imagined that in her town where nothing ever happens, a series of small coincidences would lead to a devastating turn of events that would forever change her life.

Now, it's been three months since "Jane" escaped captivity and returned home. Three months of being that girl who was kidnapped, the girl who was held by a "monster." Three months of writing down everything she remembered from those seven months locked up in that stark white room. But, what if everything you thought you knew―everything you thought you experienced―turned out to be a lie?
You guys! I am not an avid thriller reader in the slightest. I find them generally predictable and I get bored super easily. My number 1 exception is Laurie Faria Stolarz. I freaking LOVE her books. As a teen I discovered her Blue is for Nightmares series and I was obsessed. My hometown library didn't have many of her books and since her most recent title before this one was in 2014 and was a sequel to a series I couldn't find the first books to, I haven't read anything in quite a while by her. So when I saw this. A brand new – nonseries thriller written by the queen herself I had to request it. I'm pretty sure I requested it from Netgalley & my local library at the same time and squealed when I got approved for it.
Jane Anonymous is an addictive thriller told in the dual timelines of "Then" and "Now".  Written almost as a memoir by "Jane Anonymous", the book follows our main character as she is kidnapped, held hostage for almost a year, and after her escape. We see inside her head as she tries to put together the pieces of who she was then, and who she is now. While the kidnapping and captivity scenes were adrenaline inducing, the "Now" chapters were the ones that really hit me in my soul. Highly recommend to anyone and I really think that if you're used to more emotional reads or if you like reading about the "after" from the victim's point of view you might enjoy this.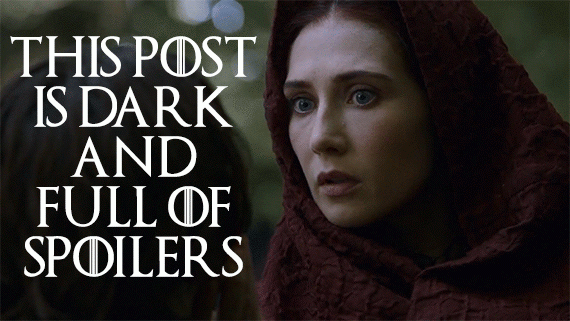 ---
Character |  Author's Style | World Building 
Let's talk about Jane, if that is her real name. "Jane" is a little stereotypical. She's an average all American girl. She's a high school senior, she has a part time job, her parents are weird, and she's super close with her best friend. I usually read a lot of fantasies and those are always about the "special" one. (How many quotation marks can I fit around words in this post?)  so having "Jane" be so ORDINARY was everything I didn't know I was looking for in a novel. Plus it really just reinforces the idea that shit like this can literally happen to anyone. Her actions and reactions where just so freaking human and it broke my heart. In the "Now" chapters, Jane was very much suffering from classic PTSD and while they were more textbook symptoms, I really appreciated how Stolarz didn't shy away from the anxiety, and habits that Jane couldn't shake after being gone for a year.
Stolarz's style alternates between being punchy and being almost lyrical in it's composition. Which lends it's self well the stress and anxiety of the story. I would have liked to see more of the "Then" chapters because those did feel rushed at times but that could have been done purposely to mess with the reader's sense of time as well.
Plot | Intrigue| Logic 
The plot of this book is fascinating to me since for most thriller novels I've read before, the reader never gets to experience the storyline from the point of view of the victim. You might get snippets here and there, but for the most part the story is from the pov of the detective or concerned party. In Jane Anonymous we get not only the tale of captivity from the victim's PoV but we also get to see her in the aftermath. We take this journey of healing with Jane. It isn't just a cut and paste find the bad guy the end type of story. Even though some may find Jane to be boring or too ordinary as a protagonist, I felt that we really get to dig into her thoughts and feelings. This kept my attention throughout the story and kept me invested as well.
Enjoyment & Ending Thoughts
I really enjoyed this book and I think that it would be a great starter for those who may not normally pick up a thriller or are tired of the same story progression over and over. It isn't a fast book necessarily, but it is intense and emotional. Some may have a hard time with this book because it is very realistic in it's portrayal and it's hard to be faced with children going through traumatic experiences such as this. So read as you will, and take care of yourself as you read!