Summary: When each summer begins, Belly leaves her school life behind and escapes to Cousins Beach, the place she has spent every summer of her life. Not only does the beach house mean home away from home, but her favorite people are there: Susannah, her mother's best friend, and her sons, Conrad and Jeremiah. Belly has been chasing Conrad for as long as she can remember, and more than anything, she hopes this summer will be different. Despite distractions from a new guy named Cam and lingering looks from Conrad's brother, Jeremiah, Belly's heart belongs to Conrad. Will he offer his to her? Will this be the summer that changes everything?

Genre(s): Young Adult Contemporary

Series: The Summer I Turned Pretty trilogy #1

Publisher: Simon & Schuster

Release Date: May 5, 2009

Obtained: I snagged this book from my local library

Purchase Links*: Tattered Cover | Book Depository | Barnes & Noble | Amazon

Representation: Asian American Author, bi-racial character, diverse family experience

Content Warnings: Loved one suffering with chronic illness. depression, anger & mild violence, underage drinking

Rating: 3 cups of chai 
June Icebreaker – How would you answer Conrad on page 100: "Would you rather live one perfect day over and over or live your life with no perfect days but just decent ones?"
Honestly? I would probably answer just like Belly did. I would rather have no perfect days but decent ones, because then that way you're always hoping/striving for that perfect day. I feel like that's kind of how religious folks are called to live as well, knowing that our best days on Earth won't measure up to the perfection of Heaven.
1. What was you
r experience reading The Summer I Turned Pretty? How many
would you rate it? If you read the To All The Boys I Loved Before trilogy, how did it compare?
This is actually my third time re-reading this. I read it years ago as a pre-teen and then learned that it was a series early on my senior year of high school. When I first read it I probably gave it  5 stars but the last two times it's a solid 3 star for me. I enjoyed and related to TATBILB a lot more. I found Belly to be EXTREMELY frustrating as a character and I honestly don't like how she kind of stays the same throughout the novel. I mean I get that it's hard to be the youngest and the only girl, so you're always the one getting left out, but she reminded me of a 10 year old other than 16. But this book has a HUGE seasonal feel to it and the nostalgia I have surrounding it makes it a 3 star forever.
2. Jenny Han is a master at painting beautiful seasonal scenes into her stories. Did one stick out to you in particular?
I really appreciated how Jenny Han pulled out the cleaning scene. We get to see Belly as she goes to the beach house for the first time that summer and then we see all the way to the end of the summer when they're cleaning up and preparing for the end of the summer. This is also the scene where Beck talks about how things are going to be from here on out in regards to her illness, thus bringing an end to Belly's summer of ignorance and facing that reality that things aren't ever going to be the same after this.
3. As an adult reading through the lens of a teenager, whose perspective did you find most relatable? Did you find yourself relating to Laurel, Beck, Belly or the boys?
I related a lot with Belly in the feelings of falling in love but honestly, I couldn't really relate to any of the characters. I think the drastic class difference between myself and the characters in this book really set up a barrier that prevented me from relating to this.
4. Jeremiah and Conrad exemplify an archetypal sexist trope of categorizing men into two camps: the brooding bad boy and the fun loving nice guy. In Gilmore Girls, we had Jess & Dean. In Dawson's Creek, there was Dawson & Pacey. In Gossip Girl, there was Chuck & Nate, on and on it goes. Do you find you still gravitate to the same type of man you did as a teenager? Has your perspective changed? Why does this trope make for such compelling love triangles? Is there a female equivalent to this sexist trope?
First of all, yes. I love the the combo brooding/funny nice guy. Enough that I married one. Like, honestly I always have  second lead syndrome in books and tv shows. It's kind of a problem. I think the love triangle trope makes for such compelling reads because, particularly in YA and chick lit, it gives the female character the agency to have her pick of men. This, while entertaining, just really reinforces the crappy stereotypes of women being super shallow because they always go for the one who "looks the best" even if they're a total asshole. Thirdly, old 90's college movies where the plain/nerdy/ugly girl gets a makeover is pretty similar. They're all trash though (but so entertaining).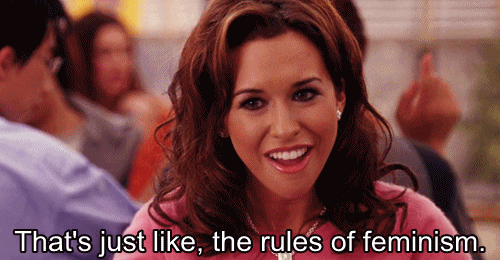 5. Is there a quote that was particularly nostalgic or reminiscent of your teenage years?
"Toward the end of summer everything slowed down, and it started to feel ready to be done. It was like with snow days. We once had this great big blizzard, and we didn't go to school for two whole weeks. After a while you just wanted to get out of the house, even if that meant school. Being at the summer house felt like that. Even paradise could be suffocating. You could only sit on the beach doing nothing so many times before you felt ready to go."
6. Belly begins the story by imagining what Conrad and Jeremiah look like at Christmas-time. Then the story ends with Belly seeing Conrad just after Christmas. Why do you think Jenny Han chose these winter scenes as the bookends for her summer story? What's powerful about this framing device? How does it ground the whole story?
So there is an excerpt at the beginning that is actually a part of the very last scene between Belly and Conrad. And it doesn't really make sense until the end, but I feel like it just ups that ante of trying to choose a love interest. But! When you parallel Belly trying to picture the boys at Christmas and then that ending scene it just kind of brings the whole story together. Because then it takes Belly's summers with Conrad & Jeremiah and makes them real. But it also reinforces the end of summer scene where everything is going to change and shows that it really does. Conrad is no longer the summer boy, he's now a real boy if that makes sense.
7. Young Adult is a genre we've seen born and then quickly boom in popularity over the last half decade. Why do you think YA is such a popular genre? What makes Jenny Han one of the most successful YA writers?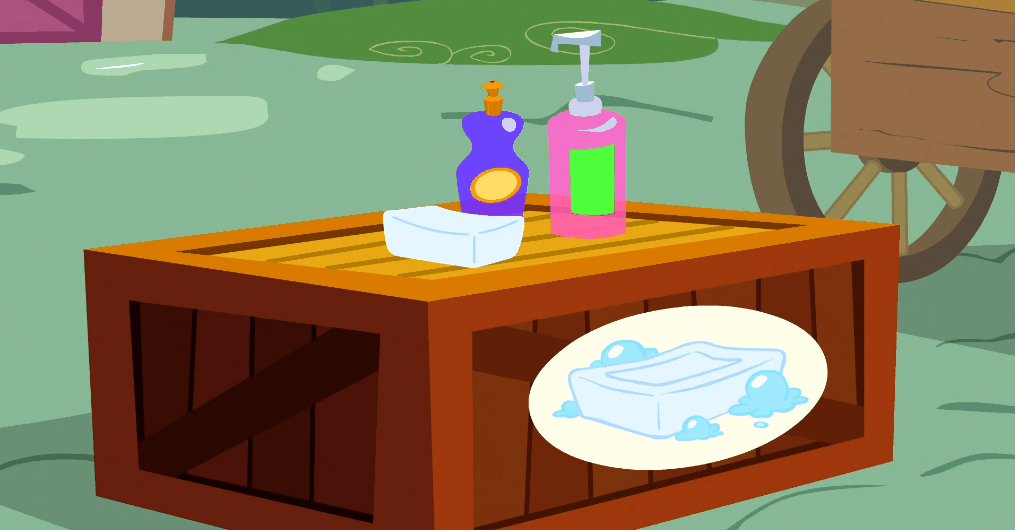 Okay fam, lemme teach you a thing. YOUNG ADULT IS NOT A GENRE ITS A FREAKING TARGET AUDIENCE. 
Okay? Fantasy or Romance or Mystery or Self-help are GENRES. Early Readers, Middle Grade, Young Adult, and Adult are TARGET AUDIENCES that are used to categorize books to market them to particular groups of people.
Now, back in the day there were only 3 age ranges for books. There were Primers, Children, and Adults. Books that we call classics often fell in either Adult or in Children. Well, then researchers of human development realized that the needs of children between the ages of 13 and 18 were drastically different than the needs of children between 6 and 12. So then the need for older kids books that weren't as hard hitting as the adult novels but not as simplistic as the books for little kids was realized and thus YA was born in around the 1970s. Now, in the early 2000s, YA fantasy/dystopian really took off with the later Harry Potter books, Twilight, The Hunger Games, and Divergent. We had a few hard hitting realistic fiction novels, but for the most part, a lot of YA was about growing up and falling in love or dealing with grief. But, particularly with The Hunger Games, publishers realized that teens aren't as stupid as they look and appreciate being able to explore the hard hitting topics of politics, religion, and social justice issues within the safety of a fantasy world as opposed to being forced to confront worlds that look identical to their own.
Now in the 2010s, YA is thriving because it isn't as afraid as other target audiences to talk about gang violence (On the Come Up), police brutality (The Hate U Give), Body Positivity (There's Something About Sweetie), Racism & Religious oppression (Internment). We have far more authors of color now than we did in the past, and so many novels now are about strong, powerful women (All of SJM's books & the ones I mentioned above). And especially in a time where we scream #MeToo and Abolish the Wage Gap, that is so incredibly important. And historically, the teens and the young adults were the harbringers of change in societies around the world. But now the issue is that older teens and true young adults (the 19 – 30 range) have drastically different needs than our teens and as such books that are being published that are far more mature in content for say a 14 year old doesn't really have a place and so it either takes up space in the teen shelves where it's too easily accessed by kids who may not be ready OR it takes up space in the Adult shelves where it's not easily accessible to the young adults it's meant for.
Anyway, Jenny Han is a successful writer because not only does she write about a lot of firsts in her novels (first loves and going to college) but she also started publishing around the time that YA fiction was really taking off and it's accessible for early teens and nostalgic for adults and 20-somethings. I feel that she definitely has a style that easily caters to both groups and can cross that divide.
8. Do you have a favorite summer story to recommend to the group? Or is there a book you find yourself re-reading in the summer?
I don't re-read a ton anymore. If I do it's always Fruits Basket by Natsuki Takaya which is just a seasonal read no matter the season. But some awesome "summery" books I've loved lately are;
Check out the liveshow on Youtube!