Best Book You've Read So Far in 2019?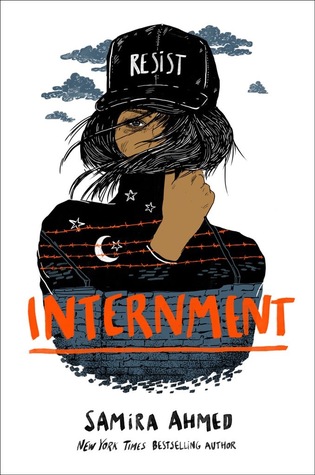 Internment by Samira Ahmed has been my favorite read. I usually don't read gritty contemporaries much less dystopian style ones so I was pleasantly surprised at how much I loved and related with this novel. I feel like it's one of those novels that EVERYONE, regardless of age, race, religion, and political affiliations needs to read ASAP.
Honorary mention goes to Girl, Arise by Claire Swinarski which also came out this year and as soon as I get a new book shelf will have a place on it.
Best Sequel You've Read So Far in 2019?
This is kind of surprising, but I've barely read any sequels this year! But of the few that I've read, I would say The Winter of the Witch by Katherine Arden has been my favorite so far. It was just such a solid ending that I'm not even mad that the series is over.
New Release You Haven't Read Yet, But Want To?
The Last Life of Prince Alastor by Alexandra Bracken!!
Most Anticipated Release For Second Half of 2019?
I have a list. Mainly they're all sequels but my number one is probably Children of Virtue and Vengence by Tomi Adeyemi. Like you don't understand how much I loved her first book and I need the next one.
Other books on this list are
Capturing the Devil by Kerri Maniscalco
Ninth House by Leigh Bardugo
Five Dark Fates by Kendare Blake
The Guinevere Deception by Kiersten White
Biggest Disappointment?
Probably Enchantee by Gita Trelease. There was so much potential and the way it was promoted made it sounds so amazing and I just felt that it didn't deliver. I was also really upset by Wicked Saints by Emily A Duncan. It sounded right up my alley but then the writing style and the execution of the plot was just terrible. I was going to give the second book a shot, but then the author and her friends made some really poor social media choices that I honestly can't stand behind.
Biggest Surprise?
Dread Nation by Justina Ireland. I checked this book out when it came out last year but fell out of love with zombie books and movies about the same time so I never actually picked it up. But after listening to the JK It's Magic podcast episode on this book I was hooked and immediately checked it out again.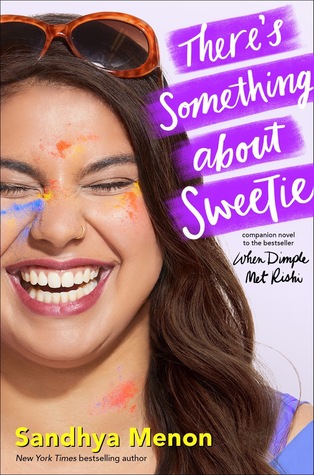 Favorite New Author?
Sandhya Menon! Okay, she's not technically a new author but she's a new to me author and she is literally the sweetest! I was fortunate to be able to meet her in April at a work event and after hearing her talk about creative failure, I immediately snagged up From Twinkle With Love & There's Something About Sweetie! Which, by the way, if you haven't read There's Something About Sweetie, go add it to your never-ending TBR pile now! It was so cute and sassy and just everything you need when the world is so bleak these days.
Newest Fictional Crush?
I don't know if I have one yet this year. My love for Kyo Sohma from Fruits Basket though is back in full force with the new anime adaptation, does that count?
Newest Favorite Character?
Altair from We Hunt the Flame because reasons.
Book That Made You Cry?
The Paper & Glam Book Club pick for June was The Summer I Turned Pretty by Jenny Han and even though the book didn't age THAT well, the nostalgia and emotional impact of it still got to me. My poor husband woke up to me being teary eyed at 2 am one night over it.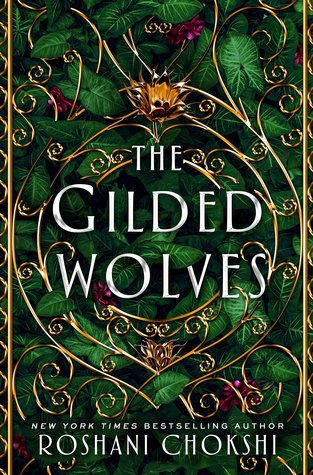 Book That Made You Happy?
The Gilded Wolves by Roshani Chokshi is still one of my favorite books this year. There's a scene in it where the main group is bickering and I am STILL laughing about it 6 months later
Favorite Book To Movie Adaptation You Saw This Year?
Well…about that. I actually haven't watched any yet this year. I don't think anyway. Oh wait! I finally watched The Hate U Give movie and that was flipping fantastic! Also, the Fruits Basket 2019 anime is beautiful and amazing and everything I wanted the 2001 anime to be.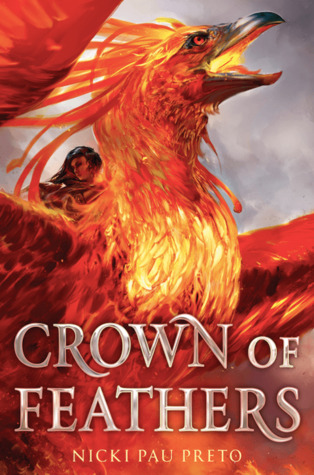 Favorite Review You've Written This Year?
Probably my Crown of Feathers by Nicki Prau Preto review. I feel like I was really falling into my style of reviewing even though I hadn't yet figured out all of my categories just yet.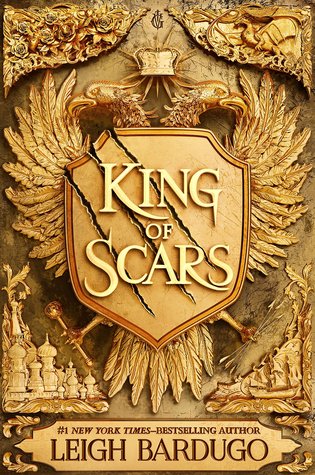 Most Beautiful Book You Bought So Far This Year?
My copy of King of Scars is gorgeous. It's just the standard edition but I really love how the antique gold shimmers on my bookshelf. And I freaking ADORE the way the black and gold hardcover underneath is.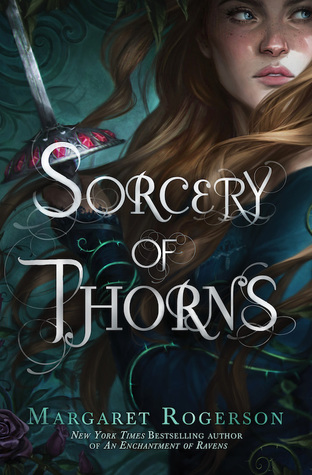 What Books Do You Need To Read By The End of The Year?
I have a number of old ARCs I need to catch up on but I REALLY need to read Sorcery of Thorns by Margaret Rogerson before the end of the year (ideally by the end of next week but yeah. I mean, no one is forcing me to read it but it's just so pretty and it sounds so good that I just, I have to.
Welp, that's all for now folks! Let me know in the comments what you thought, which of these books have you read, and what is your current read!