Happy Tuesday deerlings!
I hope you're doing well and have had a great weekend. What are you reading this week? I just started an ARC copy of  To Best the Boys which I'm reading for work. So far I'm really enjoying it. I know it's only the 25th of the month but I figured it wouldn't hurt to go ahead and get this post up since I don't think I'm going to finish anything else this month.  So without further ado, check out what books got knocked off my TBR this month.
February 1 – 9
A Day in the Life of Marlon Bundo by Jill Twiss | ✦✦✦
This book gathered a lot of buzz last year and we couldn't keep it on our shelves, so imagine my surprise when I found it while I was putting away picture books. This adorable book is the story of Marlon Bundo, the pet rabbit of Mike Pence who finds the White House extremely lonely. Until he meets a boy bunny. This meet cute spawns into love and teaches children that love is love, no matter what and that the voice of the people is powerful.
Island Born by Junot Diaz | ✦✦✦
This is another picture book that gathered a ton of buzz at ALA MidWinter conference last year and I am a little upset that I took this long to read it. This is the story of a girl whose family immigrated to the US when she was a baby. She's suddenly required to talk about her country of origin for a class project and she embarks on a journey to learn about the Island from her family and neighbors since she was too young to remember it. This book was incredibly charming and so colorful that I want to buy it just for the art alone.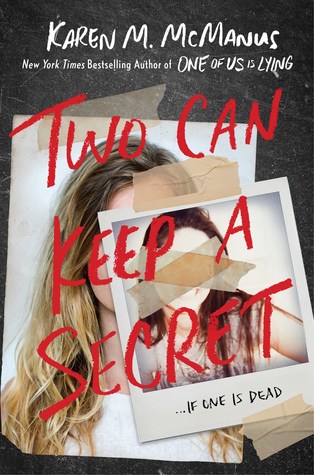 Two Can Keep a Secret by Karen McManus | ✦✦✦✦
This book was a lot of fun to read and I wasn't expecting the ending in the slightest which was both satisfying and salt inducing. I posted a FULL cawpile review over HERE if you wish to check it out.
February 10 – 16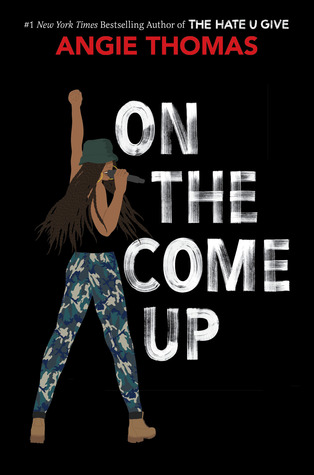 On the Come Up by Angie Thomas | ✦✦✦✦✦
This book was incredible. I know there are some mixed feelings about this with people saying that it's not as good as Thomas' debut novel. I think they're full of it. This book is just as good at T.H.U.G but it is very different. On the Come Up takes a look at the lower class African-American teenage experience and I thought it was brilliantly done. Since as a very white middle class female, it is VERY unlikely that I will ever personally experience racial based violence of any sort, and so it was difficult for me to relate to Starr Carter. But, Bri from OtCU with her financial situation while trying to make it through high school? I related to her so freaking much that it made it difficult to read at times. Loved this sophomore novel from Angie Thomas, go read it.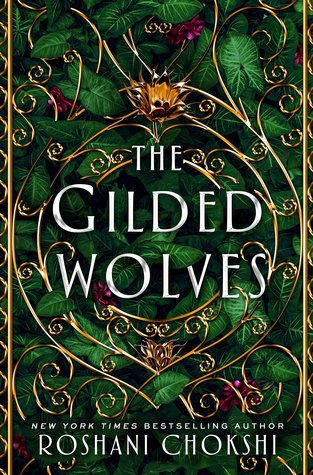 The Gilded Wolves by Roshani Chokshi | ✦✦✦✦✦
This book is freaking amazing. It is HILARIOUS! It also really lives up to the hype of being Six of Crows meets The Davinci Code meets National Treasure. The group of misfits in this book are SO freaking snarky to everyone, but especially each other. The magic system in this world isn't overly explained, and my only real critique is that I felt like it wasn't explained ENOUGH. It works though since it is the first book in a series. Which I'm REALLY upset I have to wait a full year for the next one.
February 17 – 23
Enchantee by Gita Trelease | ✦✦✦
You guys, I am so UPSET about this book. Not going to lie, it is probably actually a four star read but since I'm so upset, it went down to a three star. Enchantee is a BEAUTIFULLY written historical fantasy that I would compare to the Night Circus and I enjoyed it immensely. But the description had me believing that this was going to be an action-packed historical fantasy with much more magic making an appearance despite it being outlawed by the French court. I think this is the first book in a series which may mean that it might have more action later on. But yeah, I am a little disappointed in this, especially after reading The Gilded Wolves. However, if you're looking for a Night Circus read a like or a fun atmospheric historical fantasy/contemporary read, I would recommend it.
The Deepest Blue by Sarah Beth Durst | ✦✦✦✦
Say hello to one of my most anticipated reads of the year and I was not disappointed. I won't say too much about this because it isn't out yet and I will have a full review going live closer to the release day in March!
February 24 – 28
The Wedding by Nicholas Sparks | ✦✦
This Nicholas Sparks book is the Paper & Glam book club pick of the month  and I am so happy to be done with it. I am NOT a fan of Nicholas Sparks' writing style. Honestly the only one I've enjoyed has been The Last Song,  and this book was no exception. I just found it really dry and slow. It is a fairly quick read though, and very appropriate for the season. I'll have my full thoughts going live on Friday so keep an eye out for that. In the meantime, join us for the livestream chat over at Paper & Glam Book Club on Thursday 2/28 @ 6pm PST!