What's up deerlings?
I hope you are all doing well and that you've been reading books that bring you joy and excitement this month! Let me know down in the comments or over on social media what you've just LOVED reading in January.
I'm not going to lie, I can't believe that we're already at the end of the month and that I'm sitting down to write my monthly wrap up. Towards the middle/end of the month life got a little crazy and I took about a week off from writing in order to just sit down and focus on what I needed to get done and realign my focus to what really matters.
That said, I have some fun books to show you that I really enjoyed this month so let's jump into the wrap up!
Disclaimer: Affiliate links are used below. If you purchase via this link I do receive a small commission which then goes back into this blog.
January 1 – 8
Wabi Sabi by Mark Reibstein | ✦✦✦✦
My first book of 2019 is this GORGEOUS picture book about a plain brown cat named Wabi Sabi who embarks on a journey to understand the meaning behind her name after everyone says that it is too hard to explain. Written in the Hanbun style of Haiku made popular by the samurai poet Basho, this book beautifully explains the concept of appreciating the beauty in the ordinary which is  how I'm learning to live my life in 2019.
The Girl in the Tower by Katherine Arden |  ✦✦✦✦
I had a hard time starting this series last year. I tried it in three different formats before I finally just powered through it. The story of Vasya is amazing and once I was hooked I couldn't put it down. Since I don't know much about Russian folklore, mythology, or history I had a hard time falling into the world but once I'm in it I never want to leave. This second novel was amazing and really got me excited to read the third book!
January 9 – 15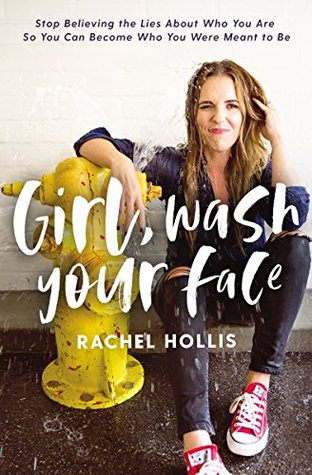 Girl, Wash Your Face by Rachel Hollis | ✦✦✦✦✦
My plan for January was to read a couple self-help/motivational books but instead Girl, Wash Your Face ended up being the only one and I am totally okay with that! This book is written almost like a love letter to your best friend. Rachel Hollis takes the lies that we, as women but also as human beings, swallow from birth and carry around with us the way Elle Woods carries Bruiser in her handbag, and DESTROYS THEM. Hollis writes in such a way that makes you feel like the two of you are just hanging out at the park while your kids are running around having life chats.  Wonderfully written and I can't wait for Girl, Stop Apologizing coming out later this year!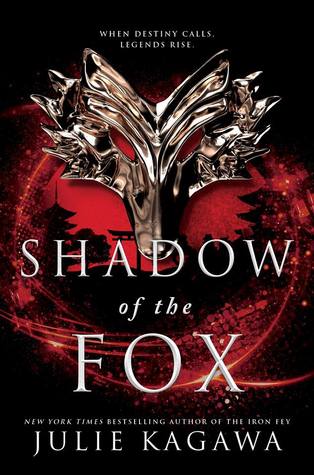 Shadow of the Fox by Julie Kagawa | ✦✦✦✦
Check out my full review HERE | This book was so much fun! This is an #OwnVoices YA Asian fantasy that came out last year about a half-demon, a ninja, a disgraced samurai, a nobleman and a priestess on a quest to save the world. Or at least prevent an ancient scroll that will summon an ancient wish-granting dragon from falling into the wrong hands. It reads like an anime, plays with morally gray characters, and also the concept of nature vs nurture and overall is just an exciting ride. The sequel is slated to release later this year as well.
January 16 – 22
The Winter of the Witch by Katherine Arden | ✦✦✦✦✦
Alright friends. This book was amazing. I always have a hard time with trilogies because the endings usually leave me wanting more. Like they just often feel unfinished to me. Though that may just be my own obsession with the characters and their stories. That is NOT the case with The Winter of the Witch. Could Katherine Arden have kept going with what happens to Vasya and Russia after the battle? Yes. But she doesn't and everything is tied up beautifully at the end. I left this world knowing that the characters would go on with their lives just as everyone in our world goes along with theirs. It's so satisfying. Go read the whole series. It is all available. Just do it. You won't regret it.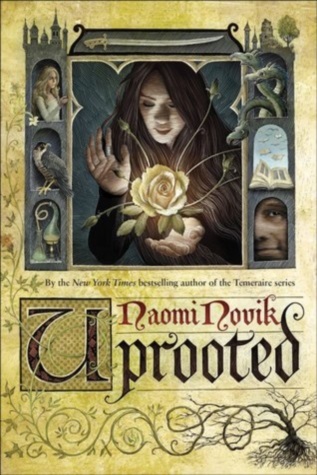 Uprooted by Naomi Novik | ✦✦✦
The penultimate book that I completed this month is this fantasy novel by Naomi Novik. I have such mixed feelings about this novel. It wasn't the writing style I normally prefer for fantasy. The characters weren't really likable. They weren't terrible, just pretty stereotypical. But I couldn't stop reading it. Every single time I put it down, I wanted to know what was going to happen next. I was enamored with The Wood. I wanted to know if they would defeat it, how it started. Was there a way to save it? Or was the only thing to be done about it burn it from the source like farmers do after the harvest? It almost gave me anxiety just thinking about it. I LOVED the ending and felt that it was a very natural ending considering all that happened in the novel.
So this is actually a surprise to me, but I managed to complete a SEVENTH book this month. It was an interesting young adult novel and honestly one I probably would have passed on on my own. This is the first 2019 YA release that I've picked up this year and I am so happy I did. This book is written in a way that reminds me of stifling summer days working with horses in North Carolina or visiting my grandparents in the summer and helping my grandmother set up her summer flowerbeds. This is part thriller/mystery, part coming of age story, and part exploration of the human experience and was a great debut.
And that's a wrap!
Well kind of. There were a number of books on my TBR that I DNF'd this month or just never got around to. Everything got a little crazy and I learned that I get to be a part of a year-long committee project at my job where I get to read new young adult releases and help select the best of the best at the end of the year with a group of coworkers. So my TBR is a little up in the air right now but I am committed to working through the ARCs I have on my plate right now in addition to the books for work.
For now,  I'm going to snuggle up under a pile of blankets and sleep for the rest of the winter. Happy reading~